What is a seller rent back agreement?  A seller rent back agreement is used when a homeowner, who is currently in the process of selling their house, wants to rent the house back from the purchaser after the purchaser closes on the sale and becomes the new owner.
Essentially, a seller rent back agreement is a very short term lease.  As such, monetary compensation for rent is exchanged for the convenience to the seller of renting his or her former house back.  We most commonly negotiate seller rent back agreements for our real estate clients to facilitate a smoother transition from one home to another.  This allows our clients to move once versus twice.
A 'usual' rent back amount, which is spelled out in the form of a 'rent back agreement' that becomes part of your sales contract, specifies the seller's rent back amount to be equal to the new purchaser's new total P.I.T.I. house payment amount. This can quite often be higher than market rate rent, but is still a 'good deal' when considering it is for short term and facilitates the buyer not having to move twice.
But in the case of renting back from investor purchasers, who might pay cash, they won't have a loan payment.  Or, from a buyer who makes a large down payment, it would reduce the new owner's loan payment.  In these situations the seller rent back amount would be something closer to 'market rate' rent for your area. But, these situations might also have a bit of a rent premium as the rental will be very short term. Most short term rentals, of all types, command a higher rental rate than a one year lease rate would be.  Typically, the shorter the rental term the larger the rent premium.  Think of it as a convenience premium… similar to paying more for a loaf of bread at 7-11 instead of Walmart.
This might sound like I'm flip-flopping on my answer. That's because it really depends on whether the buyer or seller is my client.  Since I negotiate on behalf of my clients, my client's best interest will be the one that I'll negotiate harder for.
The rent back agreement is but one small part of the larger, over-all negotiations of the total sale of your house.  So… it really could vary.  Best answer is… rental amount would be close to market rate with a slight premium, but I'll negotiate in your best interest to keep your rental cost down.
Also, when renting back, you'll need to provide a rental security deposit equal to one month's rent, to be left in escrow with the closing company. This deposit is refundable upon your move out, assuming you deliver the property to the new buyer in the same condition that it was in at the time of closing. This rent back security deposit and your first month's rent can be deducted from your sales proceeds at closing. Subsequent rent is payable directly to the new owner/buyer on a monthly basis.
These are 'general' rules.  Specifics are negotiated between the parties and will depend on the needs and goals of the purchaser and seller in any given transaction.    Rent back agreements can make the move from one home to another a much smoother transition.
"Call Today"

…
for a FREE NO OBLIGATION CONSULTATION!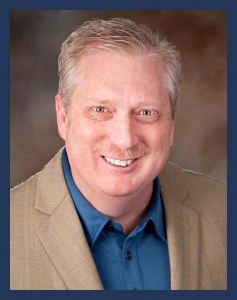 Roger Miller, REALTOR®
"A trusted name in real estate… since 1986″
571-261-8480