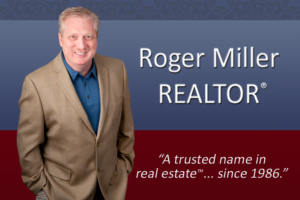 Personal Testimony…

For more than 35 years home buyers and home sellers throughout Virginia have trusted me to negotiate their real estate transactions.  I'd like to share with you how I got started as a real estate agent and what being a Christian Realtor means to me.
It started in Texas…
After graduating from Virginia Tech in 1984 I moved to Houston TX, where my relatives opened their home to me as I searched for my "dream job" in the big city.  There I started attending their church, Evangelistic Temple ~ affectionately known as "E.T."   I had grown up attending a very traditional church.  So the charismatic services of E.T. were something completely new and appealing to me.  I soon realized that being a Christian didn't have to be 'stuffy' or boring and I re-committed my life to Christ.
Prior to this experience reading the Bible was a chore and it never really made much sense to me.  But now, with a different heart and mindset, I devoured the Bible from cover to cover within a few months time.  It was fascinating to learn that the Bible had so much to say about God's direction and path for one's life; especially in business.  So I decided that no matter what career choice I made, I'd apply the Christian principles I was learning to my life's work.
Shortly afterward, a Christian real estate agent and loan officer invited me to attend a real estate seminar.  There I decided that selling homes was what I wanted to do, but Houston was NOT the place to do it!  At the time the oil economy was collapsing and the local real estate market was in a free fall.  In fact, it was difficult to find any kind of job.  So my trip to Texas to "find a career" turned out to be a trip to "find the Lord" so to speak.  But I left Houston feeling like I was suppose to get into real estate and moved back 'home' to Virginia to become a Realtor.
… it continued in Northern VA
After settling in Northern Virginia I spent the first few months looking for a church like E.T.   I found my new church home at Manassas Assembly of God ~ now known as "Chapel Springs Church".  Most of my first real estate clients came from the adult Sunday School class I attended, or the Singles ministry or Ushering ministry I served in for many years.
In fact, I helped one of the first families I met in Sunday School to sell their house in Manassas and move to the 'country'… in Warrenton.  In 2016, 30 years later, I helped them re-sell their Warrenton house so they could retire to North Carolina.  My deep roots within the Chapel Springs family and Christian community have allowed me to help several generations of believers to relocate ( some several times ) all over the Northern Virginia region.
What's a Christian Realtor?
For me, being a Christian Realtor means being a dedicated real estate agent who happens to also be a Christian.  It means my business decisions, client services and contract negotiations are based on trust, honesty and Biblical principals.   Being a Christian Realtor does not mean that I only provide service to Christians.  That would be religious discrimination under real estate law; which Realtors take an oath not to do.
Does that mean I'm perfect?
Uh… no.  But here are just a few examples of how this plays out in the real world with my real estate clients…
"Do not have differing weights and measures"  ~  Prov. 20: 10 & 23
I'm a full service Realtor who delivers top tier service to ALL of my clients at a fair price.  Everyone receives the same superior level of service and everyone is charged the same rate.
"Value others above yourself" ~ Phil. 2:3-4
Negotiating a lower sales price for my buyer clients means I will make less money in commission.  So why would I do that?  Because they are my client.  That's what I have committed to do for them… negotiate on their behalf, not mine.
 "He will direct your paths" ~ Prov. 3:6
Helping people buy and sell is a lot of responsibility to shoulder.  But as a Christian Realtor I don't shoulder that responsibility alone… never have.  Instead, I can trust that God's plans are greater than mine or my clients.
"If any of you lacks wisdom…"  ~ James 1:5
The coolest part of my job is seeing the hand of God in people's lives.  I pray for Him to give me wisdom to navigate my clients through the thousands of complex details of each home sale or home purchase they make.
It's Serving, not Selling
Being a Christian Realtor is really NOT about 'selling' real estate.  It's about serving others with the knowledge, expertise and skills that the Lord has blessed me with in order to help ALL my clients ( Christians and non Christians alike ) to achieve their real estate goals.
So friend… if this is the kind of home buying or home selling experience you'd like to have, I'd be honored to be apart of it.  Today, more than three quarters of my clients are repeat customers, or have been referred by a trusted friend or family member. Read what some of them have to say about their experience on  our "Client Reviews" page.
So Let's Connect !
When you're ready to make your move, call me on my Direct Line: 571-261-8480.  We'll set up a convenient time to discuss your real estate goals in detail.  Or, fill out the contact form below and I'll be in touch with you shortly.
As a 'thank you' for visiting my site, download your free checklist…
"Seven Things You'll Need to Buy a Home"… just click here.
In Search of Christian Realtors in Virginia
Thank You! I'll be in touch with you soon and I look forward to serving you. ~ Roger
Counties Served
Arlington County VA | Fairfax County VA | Loudoun County VA | Prince William County VA | Fauquier County VA | Stafford County VA | Culpeper County VA | Warren County VA | Frederick County VA| Clark County VA | Rappahannock County VA| Page County VA |
…and many other counties in Northern Virginia and Central Virginia
Communities Served
Arlington VA | Alexandria VA | Burke VA | Annandale VA | Tysons Corner VA | McLean VA | Great Falls VA | Oakton VA | Reston VA | Springfield VA | Falls Church VA | Fairfax VA | Fairfax Station VA | Clifton VA | Centreville VA | Fair Oaks VA | Chantilly VA | South Riding VA | Haymarket VA | Gainesville VA | Bristow VA | Leesburg VA | Middleburg VA | Manassas VA | Manassas Park VA | Nokesville VA | Woodbridge VA | Warrenton VA | Bealeton VA | Sterling VA | Herndon VA | Ashburn VA | Culpeper VA | Stafford VA | Fredericksburg VA | Front Royal VA | Winchester VA | Sperryville VA | Luray VA | Rileyville VA | Stanley VA
…and many other communities in Northern Virginia and Central Virginia